Sue Maes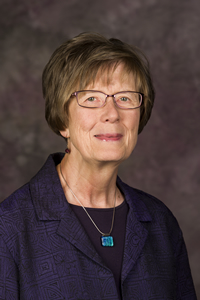 Consultant
Email: scmaes@k-state.edu
Sue C. Maes enjoys the challenge of building new academic programs and fostering institutional collaboration. She is committed to improving access to higher education and has an extensive background in distance education, project development and management, and external funding acquisition.
Maes is emeritus dean of K-State Global Campus. She retired from Global Campus in 2017. She co-founded and co-directed the Institute for Academic Alliances until her retirement, and now she consults for the institute.
Maes also helped facilitate the development of the Great Plains Interactive Distance Education Alliance. Outside of university responsibilities, she dedicated time to building the Greater Manhattan (Kansas) Community Foundation and the International Adult and Continuing Education Hall of Fame headquartered at the University of Oklahoma.
The University Professional Continuing Education Association (UPCEA) honored Maes with the International Leadership Award in April 2013. UPCEA honored her with the Julius M. Nolte Award for Extraordinary Leadership in April 2011. WICHI Cooperative for Educational Technology (WCET), a division of the Western Interstate Commission for Higher Education (WICHE) presented Maes the Richard Jonsen Award for service to WCET and e-Learning Communities in November 2010. She received the Friend of Great Plains IDEA Award in April 2010.
Her widespread involvement in higher education and the community leave many admirers wondering if Maes secretly has a clone. She enjoys international travel, and her personal joy is studying wildlife and plants of the Konza Prairie in the Flint Hills of northeastern Kansas.
Maes earned her Ph.D. in Counseling and Educational Psychology from Kansas State University. Her M.S. in Family and Child Development and her B.S. in Social Science are from Kansas State University. She participated in the Institute for Management of Lifelong Education at Harvard University.